The Team
The Dark Mountain Team
Behind the books and the website, there is a small group of people who hold this project together. We don't have an office, we're scattered across several countries, and none of us works full-time with Dark Mountain: we are all freelancers, fitting our work here around the other jobs that help to pay the bills. But each of us got involved with Dark Mountain because something here called to us deeply.
The publishing collective
This is the core team, the people who are currently involved with the running of Dark Mountain from month-to-month.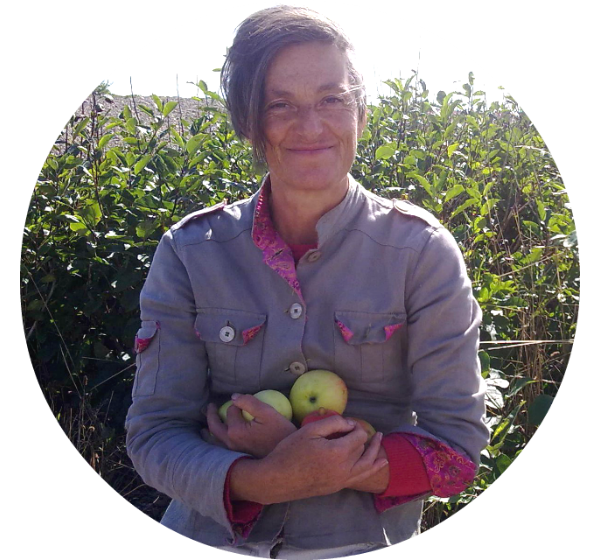 Charlotte Du Cann (co-director) is responsible for both editorial and operational aspects of our work. She is the editor for our online publication and has written for many issues of Dark Mountain, organised events and teaching courses, and as our first art editor she shaped the visual language of the books. Once upon a time, Charlotte was a features and fashion journalist in London. Then she spent a decade travelling, mostly in the Americas, before settling in Suffolk to write a series of books about mythos and reconnecting with the Earth, starting with 52 Flowers That Shook My World.  and most recently with After Ithaca – Journeys in Deep Time. She currently teaches collaborative non-fiction and radical kinship with the more-than-human world.
Nick Hunt (co-director) is an editor, contributor and part of the core organising team. His involvement with Dark Mountain began as a writer of fiction: two of his stories, 'Loss Soup' and 'To the Bone', appeared in our first book, and he joined the editorial team from Issue 4. Nick's first book, Walking the Woods and the Water, is an account of a walk across Europe in the footsteps of Patrick Leigh Fermor. This was followed by Where the Wild Winds Are, a journey along the invisible pathways of four of Europe's great winds, The Parakeeting of London: An Adventure in Gonzo Ornithology, and Outlandish: Walking Europe's Unlikely Landscapes. His first collection of short fiction, Loss Soup and Other Stories, was published in 2022.
Ava Osbiston has been our editorial assistant, since 2015, responsible for managing our submissions process working with a team of readers. She also helps to coordinate in person and online events and book launches for the project.  Most recently she has been Art Editor for Issue 21 and is Producer for Issue 23, Ava is also currently working to develop our online book club. Ava is fascinated with creativity in its rawest and most authentic forms and how we can explore connection and creativity in community, she brings this curiosity to her Integral Development Coaching practice. She also plays improvised musical soundscapes, hosts a monthly radio show and is a painter and a maker in many forms.
Mark Watson is our subscriptions and distribution manager, the person who will be in touch when you subscribe to our books or if you need help with an existing subscription. He is also the main proof-reader for many of our books and responsible for overseeing the stock of Dark Mountain books. Visitors to Dark Mountain events may remember Mark's plant medicine walks, or his dynamic demonstration of how to make mead at the launch of our Technê issue. Currently also teaching Plant Dialogues for How We Walk through the Fire and The Labyrinth and the Dancing Floor workshops with Schumacher College.
Editors, readers and steerers
In addition to the members of the Publishing Collective, we have a pool of editors who have worked on one or more issues of Dark Mountain.
Cate Chapman's poetry brought her to Dark Mountain, starting with 'Protest Poem', published in Issue 6. She joined the editorial team for Issue 10: Uncivilised Poetics and has gone on to work on Issue 11 and as poetry editor on Issues 13, 15 and 16.
Philip Webb Gregg came along to the launch of Issue 14 – TERRA for a quick chat and never left. He helped edit Issue 18: FABULA and Issue 22: ARK and has frequently lent a hand with reading, online editing and newsletter production. He lives in a shed at the end of his garden in Cambridge.
Sara Hudston has written non-fiction pieces for the website and contributed to issues 13, 14 and 15. She was one of the editors for Issue 15. She lives in rural Dorset.
Neale Inglenook first appeared with a stunning short story for Issue 6 and has continued to contribute both essays and fiction, frequently based on the life and work of the poet and fellow Californian Robinson Jeffers. He has been an editor on Issues 17 and 22: ARK and is a contributing editor for the online publication.
Thomas Keyes has been a contributor to Dark Mountain since its second issue, when we published his recipe for October Black Isle Pheasant Stew. His essays and artwork featured regularly in later books. Then in 2017, he came on board as lead artist and art editor for Issue 12: SANCTUM, making parchment from the skins of roadkill deer and bringing together a team of artists, somewhere between a monastic scriptorium and a graffiti crew.
Anthea Lawson is an author, campaigner and Dark Mountain editor for Issues 16: REFUGE and 21. Her book The Entangled Activist: Learning to recognise the master's tools is published by Perspectiva Press. She lives in Devon.
Michael McLane's nonfiction appeared in Issue 6 of Dark Mountain and his poetry in issue 13. He is one of the founders of saltfront: studies in human habit(at), which is based in Salt Lake City, Utah. He currently lives in New Zealand/Aotearoa, where he is pursuing a doctoral degree at Victoria University through the International Institute for Modern Letters. His sharp poetry editing skills have been invaluable on Issues 19. 20: ABYSS  and 21.
Mat Osmond's illustrated poems featured in the first two issues of Dark Mountain and his words and images have travelled with the project ever since. In 2017, he joined the team for Issue 11 as a guest art editor. Mat is based in Falmouth, Cornwall.
Joanna Pocock published her first piece of writing with Dark Mountain, in 2014 after moving from East London to Missoula, Montana. This essay about wolf trapping along with several other pieces became part of her book, Surrender (Fitzcarraldo Editions). She was the art editor of Issue 18 -FABULA and has been on the editorial team for Issue 19, 20: ABYSS and 22: ARK.
Eric Robertson's story Wet Sage and Horse Shit opened Issue 4 of Dark Mountain. Based in Salt Lake City, he is one of the founders of the journal saltfront, who have been known to describe themselves as the Ramones to Dark Mountain's Sex Pistols. In 2018, he joined the team to edit Dark Mountain: Issues 13 and 15, 18 and 21.
Bridget McKenzie has contributed to various issues, and was the guest art editor for Issue 15. She has been director of Flow Associates since 2006, following 14 years in roles managing cultural education, including Education Officer for Tate and Head of Learning at the British Library. She is a trustee for ONCA, adviser for Culture Unstained, an initiator of Culture Declares Emergency, and the founder of Climate Museum UK.
Jonny
Randall
 is a filmmaker and community arts practitioner. He recently curated The Picture Show at the End of the World, an online event which marked Dark Mountain's first foray into showcasing uncivilised filmmaking. He has also contributed writing to the online publication and performed with the Kairos Collective at various events, including Base Camp, The Night Breathes Us In (as part of Reading's Festival of the Dark) and the launch for
Issue 14: Terra,
at Sprint Mill in Cumbria.
Tom Smith's essay The Focal and the Flask: Vignettes of a Philosophy of Technology had been published in Issue 6, so when it came to putting together a team for the following autumn's Technê special issue, he was a clear choice. Since then, he has gone on to be a member of the editorial team for Issues 9, 13, and 20: ABYSS. fitting his work with Dark Mountain alongside completing a PhD at the University of St Andrews. He now a lecturer and lives in Germany.
Dougie Strang. After coming to the first Uncivilisation festival, Dougie invited Dark Mountain to Scotland for the first in what would become a series of Carrying the Fire gatherings. He has taken Dark Mountain into the borderlands of live art, theatre and ritual, creating events and performances that linger in the imagination. Co-director of Base Camp, the Kairos Collective, and the current  year-long How We Walk Through the Fire workshop with Charlotte Du Cann.
Steve Wheeler came along to an early Dark Mountain event in a treehouse in Regents Park in the summer of 2009. After contributing to the early books, he joined the editorial team for Issues 6, 7, 8, 11 15 and 17 At a Steerers' meeting in 2014, he raised the idea of a special issue on the sacred – and three years later, he worked with Dougald as lead editors for Issue 12: SANCTUM, which grew out of that idea. He edits the Becoming Human section for the online publication.
In addition to the usual editorial roles, Issue 12: SANCTUM saw the appointment of two Marginalians, a role created and exercised by Sylvia V. Linsteadt and Rima Staines. Both longstanding contributors to Dark Mountain, they filled the margins of this special issue with a commentary in words and images, before claiming the final pages of the book as their own.
The work of the editors is supported by the efforts of our readers, Hattie Pierce and M.E. Rolle, who work alongside Ava to read all submissions to the books. Every submission is also read by at least one of the book's editors. In addition to this role, Harriet also worked as an assistant editor on Issue 13 and proofreader for Issue 18. – FABULA and 21. She is in charge of Dark Mountain's social media.
Over the years, our books have benefited from the keen eye of various proofreaders. As well as those who have also worked in other editorial roles, these have included Iona Hine and Alice Martin.
The Steerers collective is made up of some of the longest-standing members of the Dark Mountain team.
Roll of honour
As this project approaches its second decade, it owes a debt of thanks to those who went before and whose work has made its continuing existence possible. The following are among those whose contributions deserve acknowledgement.
As the project's co-founder and the person who first caught sight of the possibility that became Dark Mountain, Paul Kingsnorth's contribution to this project can hardly be overstated. In our early issues, he charted his journey as a 'recovering environmentalist' through a series of widely-discussed essays which were, for many readers, the gateway to this project. He carried the weight of running the project in its early years and served as an editor on our first eight books. In 2017, he decided it was time to lay down his responsibilities at Dark Mountain in order to pursue new projects.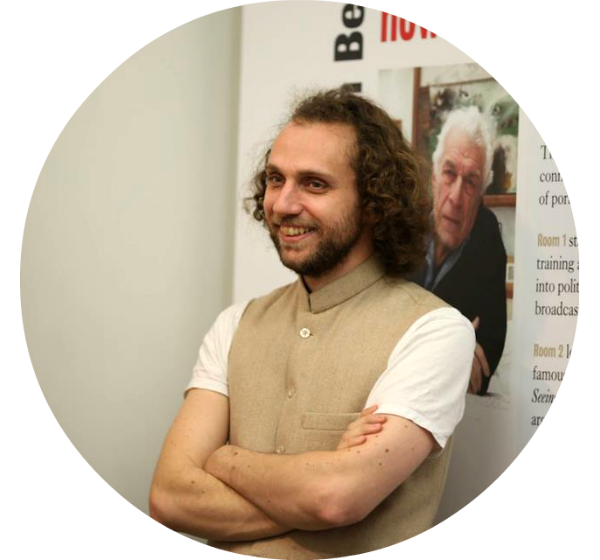 Dougald Hine is co-founder of Dark Mountain. He was responsible for developing the organisation of the network and setting up new projects. Together with Paul Kingsnorth, he wrote the manifesto that brought this project into being, and he was an editor for the first five books, returning in 2017 for the SANCTUM special issue. Originally from the northeast of England, these days Dougald lives in the Swedish city of Västerås. In 2018, he and his partner Anna Björkman launched HOME: a school for culturemakers.
Michael Hughes played an essential role in the early years of this project. The first Uncivilisation festival was his initiative and he took responsibility for developing a longer-term plan for events, as well as starting to set us on a sufficiently business-like footing to go on doing the work this project exists to do. If Dark Mountain has survived well beyond the life-expectancy of the average small literary journal, Michael's advice in the early years played no small role in that.
Adrienne Odasso's poetry appeared in the first issue of Dark Mountain and she spoke at the inaugural Uncivilisation festival. Soon afterwards, she became the third member of the editorial team, working on Issues 3, 4 and 5, broadening the range of voices which found their way into our books.
Em Strang was another early contributor to Dark Mountain, with her poetry featuring regularly in the books from Issue 2 onwards. She served as a member of the Steerers collective and from Issue 6, she became our first specialist poetry editor. Over the issues that followed, her focus broadened the range of poetry finding its way into our books, culminating in her work as lead editor for Issue 10: Uncivilised Poetics.
Sophie McKeand came to manage our second festival in 2011 and stayed on to become the first editorial assistant at Dark Mountain, supporting Paul and the rest of the editorial team. Besides handling a growing administrative workload, she also contributed creatively to the project, with her poetry appearing in several issues of Dark Mountain and her band Metaforestry playing at Uncivilisation.
Marmaduke Dando played at the launch of the Dark Mountain manifesto and went on to curate the memorable Powerdown evenings at Uncivilisation, as well as serving on the Steerers collective. He was responsible for bringing together From the Mourning of the World and Reading the Ashes, two compilation albums of music from artists associated with the project, as well as producing the Uncivilised Poetics CD that accompanied Issue 10 of Dark Mountain.
The Dark Mountain logo was created by the artist Steven Levon Ounanian, an early friend of this project. He also gave a memorable performance of his poem, 'God's Own Drunk', at the close of the manifesto launch.
Laurence Lord's artwork has appeared in several issues of Dark Mountain. He was also single-handedly responsible for building and maintaining the earlier version of the Dark Mountain website (2013-18), an essential contribution to the project. He has handed on that responsibility, but the pen-and-ink drawing that you will find in the footer of the present site is his work.