Kim Goldberg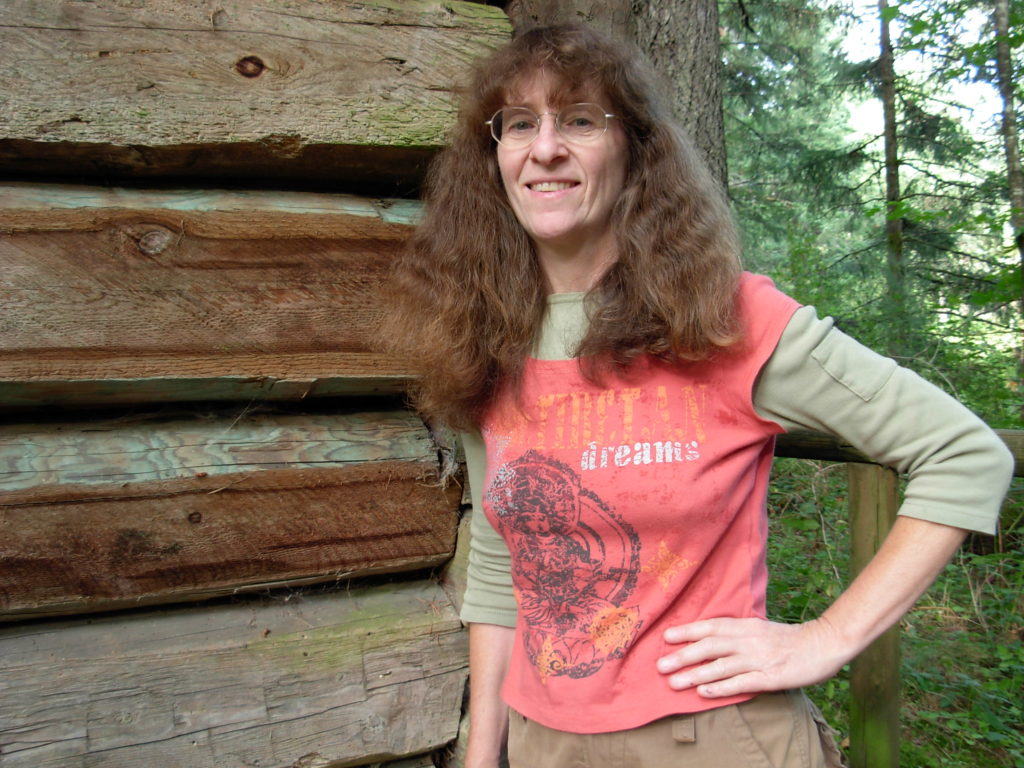 Kim is an American-Canadian author of seven books of poetry and nonfiction, including Red Zone (poems of homelessness). Her quirky, reality-bending poems and fables have appeared in magazines and anthologies in numerous countries.
In 2015, Kim and four other women organised 'Sharing the Fire' on a Vancouver Island organic farm — a three-day gathering of writers, thinkers and artists modelled after the Dark Mountain Uncivilisation gatherings. Kim also organised the women's Eco-poetry workshop for the inaugural Cascadia Poetry Festival in Seattle, Washington.
She lives in a 1940s miner's cottage on Vancouver Island and is known for creating poem galleries in vacant storefronts and convening guerrilla poetry performances in weedy waysides and underpasses. Writing is both her life and livelihood in her endless quest for the ironic and the absurd within these dark times.