The Unabomber Affair
Ted Kaczynski, also known as the 'Unabomber', is a US terrorist known for his 17-year bombing campaign as the terror group 'FC', which targeted individuals involved in technical fields like computing and genetics.

In early 1995, the New York Times received a communique from FC in the mail:
This is a message from FC…we are getting tired of making bombs. It's no fun having to spend all your evenings and weekends preparing dangerous mixtures, filing trigger mechanisms out of scraps of metal or searching the sierras for a place isolated enough to test a bomb. So we offer a bargain.
The 'bargain' offered by the group was simple: publish its manifesto, and it will stop sending bombs.
The manifesto, entitled Industrial Society and Its Future, was a 35,000 word polemic detailing the threats that industrial society posed to freedom and wild Nature. At the crux of the document's analysis was a concept called 'the power process', or an innate human need to engage in autonomous goal setting and achievement. Despite this psychological necessity, 'in modern industrial society, only minimal effort is necessary to satisfy one's physical needs.' As a result of the mismatch between human need and industrial conditions, modern life is rife with depression, helplessness, and despair, and although some people can offset these side-effects with 'surrogate activities', the manifesto says that these are often undignifying, menial tasks. Interestingly, these concepts have numerous parallels in contemporary psychology, the most notable similar idea being Martin Seligman's concept of 'learned helplessness'.
Ultimately, the manifesto extols the autonomy of individuals and small groups from the control of technology and large organisations, and it offers the hunter-gatherer way of life as a vision of what that kind of autonomy might look like. Still, the end of the manifesto only argues for the practical possibility of revolution against industry (rather than a complete return to hunter-gatherer life), and it outlines some steps to form a movement capable of carrying out that revolution.
Up until FC tried to force the publication of the manifesto, the FBI had referred to the group as the work of a single terrorist. But the proposal put the agency in a difficult situation: it had a policy of not negotiating with terrorists, but was in no position to reject this one's offer. By that time, the FBI had been searching for the Unabomber for 17 years and had little to nothing to show for it. Much of what they did have to work with, such as the profile that pinned him as a blue collar airline worker, turned out to be complete nonsense. Even the famous FBI sketch looked nothing like the man they later captured.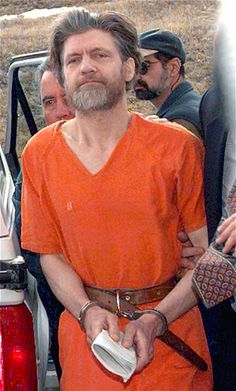 Worse for the FBI, the Unabomber was determined to strike until they agreed to the offer. Shortly after sending their proposal, FC sent a bomb to a timber industry lobbyist, who became the third death in the bombing campaign. Later, two Nobel Prize winners received letters warning them that 'it would be beneficial to [their] health to stop [their] research in genetics.' Finally, to make the offer even more convincing, FC sent a hoax bomb threat that delayed two flights and shut down California's airmail system for almost the entire day.
Hoping that it would allow someone to identify the perpetrator, the FBI encouraged the New York Times and Washington Post to publish FC's manifesto. The two newspapers took the advice, and the manifesto was soon published as an eight-page insert to the Washington Post, with publication costs partly funded by the Times. From that point on, the agency officially classified the Unabomber as 'serial killer rather than a terrorist with a political agenda, as was originally hypothesized.'
The FBI was right about the manifesto: it did help someone identify the author. Shortly after the work's publication, David Kaczynski contacted a lawyer to share his suspicion that the Unabomber was his brother, Ted. After examining the submitted evidence, the FBI raided the man's home, finding everything they needed to put him on trial for the crimes of the Unabomber.
When Kaczynski was apprehended, he looked dirty and dishevelled, with an unwashed body and torn clothing and hair that reached in every direction. It was a typical look for Montana men in the winter, but it nevertheless solidified the media image of the man as a lone wingnut. In reality, Kaczynski was very likely a genius. He was accepted into Harvard at the age of 16, later went to the University of Michigan for his Masters degree, and then taught at Berkeley as an assistant professor. His doctoral thesis solved several difficult problems relating to 'boundary functions', which even Kaczynski's maths professor, George Piranian, could not figure out. 'It's not enough to say he was smart', Piranian said.
But Kaczynski decided that university life was not for him, and he soon left Berkeley to build his own cabin in a remote area of Montana, where he lived without running water and electricity. One FBI investigator said to the man upon his arrest, 'I really envy your way of life up here.'
After a circus of a trial, Kaczynski ended up pleading guilty to the Unabomber crimes, and in turn he was given a life sentence and sent off to the Supermax facility in Florence, Colorado. Today, he diligently responds to letters he receives, and he is working on publishing an upcoming book, Anti-Tech Revolution: Why and How.
The Response to Kaczynski
The Industrial Revolution and its consequences have been a disaster for the human race. They have greatly increased the life expectancy of those of us who live in 'advanced' countries, but they have destabilized society, have made life unfulfilling, have subjected human beings to indignities, have led to widespread psychological suffering (in the Third World to physical suffering as well) and have inflicted severe damage on the natural world. The continued development of technology will worsen the situation.
— Industrial Society and Its Future, paragraph 1
Although it is easy to dismiss Kaczynski as crazy, a wingnut, beneath consideration, support for his ideas is not hard to come by. Critiques of technology similar to those outlined in the manifesto have long been available underneath the names of famous thinkers. In 1863, for example, British essayist Samuel Butler wrote in 'Darwin Among Machines':
Day by day, the machines are gaining ground upon us; day by day we are becoming more subservient to them…the time will come when the machines will hold the real supremacy over the world and its inhabitants…Our opinion is that war to the death should be instantly proclaimed against them. Every machine of every sort should be destroyed by the well-wisher of his species.
Consider how eerily close Butler's statement is to the recent warnings about artificial intelligence made by Stephen Hawking, Bill Gates, Steve Wozniak, and Elon Musk (all of whom nonetheless continue to advocate for technical progress).
The response to the manifesto, while certainly not without a fair share of criticism, included many positive comments from well-adapted and successful members of society. One of these people, Bill Joy, was the inventor of the Java programming language and the founder of Sun Microsystems. In other words, he could easily have received a bomb from FC. Yet in 2000 Joy wrote his now-famous essay 'Why the future doesn't need us', in which he describes his troubled surprise when he read an incisive passage on the threat new technologies pose — only to discover that the passage was pulled from the Unabomber Manifesto. 'He is clearly a Luddite,' Joy writes, 'but simply saying this does not dismiss his argument; as difficult as it is for me to acknowledge, I saw some merit in [his] reasoning…'
Other reactions have been similar. Journalist and science writer Robert Wright famously stated, 'There's a little bit of the Unabomber in most of us.'
And political scientist and UCLA professor James Q. Wilson, the man behind the famous 'broken windows theory',  wrote in the
New York Times
that the manifesto was 'a carefully reasoned, artfully written paper… If it is the work of a madman, then the writings of many political philosophers — Jean Jacques Rousseau, Tom Paine, Karl Marx — are scarcely more sane.'
 Perhaps most striking, however, was how much the general public expressed adoration and fascination with the Unabomber. 'I've never seen the likes of this,' said one criminologist, 'Millions of people … seem to identify in some way with him.' Kaczynski was arrested and on trial during the early age of the internet, and fan websites quickly popped up all over, including the famous Usenet group, alt.fan.unabomber. Stickers appeared that said 'Ted Kaczynski has a posse'; t-shirts appeared that had the famous Unabomber sketch and the word 'dad' printed on it; and many organisations contributed to a nationwide 'Unabomber for President' campaign. 'Don't blame me,' one campaign ad said, 'I voted for the Unabomber.'
Even now Kaczynski has his open advocates. For example, David Skrbina, a philosophy of technology professor at the University of Michigan, corresponded with Kaczynski for years, edited a book by him, and has written several essays supporting genuine engagement with Kaczynski's works. One of the essays is provocatively entitled 'A Revolutionary for Our Times'.
Despite all this, Kaczynski's ideas are some of the least-talked-about aspects of the Unabomber affair. Instead, people tend to focus on the man's family drama, his early life, or various conspiracy theories, such as the idea that Kaczynski was the Zodiac Killer. When his ideas finally do appear for consideration, they are oftentimes dismissed with inane comments on the 'academic style' of the manifesto or the unoriginality of its critiques of technology. Even more often, the ideas are dismissed with a statement on Kaczynski's mental state: 'He's crazy, a wingnut, beneath consideration'. And then, of course, there are the moral arguments, some asserting that the violence was unjustified for the stated or assumed goals, and some asserting that violence is never OK.
All of these arguments are terrible ones. Not only do they fail to address the central points that Kaczynski raises, most of the time they are unfounded or flat out wrong, and at least some of the time the arguments' logical conclusions would be uncomfortable or appalling to the very people who argue them. Let's take a closer look.
Was Kaczynski insane?
The industrial-technological system may survive or it may break down. If it survives, it MAY eventually achieve a low level of physical and psychological suffering, but only after passing through a long and very painful period of adjustment and only at the cost of permanently reducing human beings and many other living organisms to engineered products and mere cogs in the social machine. Furthermore, if the system survives, the consequences will be inevitable: There is no way of reforming or modifying the system so as to prevent it from depriving people of dignity and autonomy.
 — Industrial Society and Its Future, paragraph 2
Most of the evidence used to show that Kaczynski is insane comes from his chaotic and pitiful trial. But this idea is has been thoroughly debunked. For one thing, every person I know of has confirmed that Kaczynski is not obviously insane, and most have suggested the opposite, including the journalist William Finnegan, many of his college professors, many individuals who encountered him in Montana, professor David Skrbina, and even the judge during Kaczynski's trial.
On 7 January 1998, Judge Burrell said:
I find him to be lucid, calm. He presents himself in an intelligent manner. In my opinion, he has a keen understanding of the issues. He has already seemed focused on the issues in his contact with me. His mannerisms and his eye contact have been appropriate. I know there's a conflict in the medical evidence as to whether his conduct, at least in the past, has been controlled by any or some mental ailment, but I've seen nothing during my contact with him that appears to be a manifestation of any such ailment. If anything is present, I cannot detect it.
Indeed, all throughout the Unabomber trial, Kaczynski's mental health was a recurring point of tension between him and his lawyers. Kaczynski absolutely did not want to be portrayed as insane, even anticipating in his pre-arrest journals that the media would attempt to paint him as 'a sickie' if he was ever captured. In true Orwellian fashion, this fear was used as one of the main pieces of evidence that Kaczynski was insane, and the only other primary piece of evidence was his political views and writings. For example, in her psychological report Dr Sally Johnson cites Kaczynski's 'clearly organized belief system that he was being harassed and harmed by modern technology'.
Several factors compelled almost all involved parties to declare Kaczynski insane, most of all an ethical one. Kaczynski's defence team was bound by personal or, at the least, professional ethics that compelled them to avoid the death penalty at all costs. The only sure-fire way to do this, they believed, was to present Kaczynski's mental health as a mitigating factor. William Finnegan wrote in The New Yorker, 'There was never any real doubt that Kaczynski was legally sane. But his lawyers believed that the degree of his culpability for his crimes could be made to depend on his psychiatric classification — the more serious the diagnosis, the less his culpability.'
Because of Kaczynski's aversion to the strategy and his defence team's repeated dishonesty, Kaczynski requested to be represented by the civil rights lawyer Tony Serra, but Judge Burrell denied his request. When the man then requested to represent himself, Burrell ordered a psychological evaluation to see if he was fit to stand trial. The result was an evaluation conducted by Dr Sally Johnson, who, as was mentioned, cited Kaczynski's belief system, rejection of being mentally ill, and family troubles all as evidence that the man had a psychological disorder. Johnson concluded with a 'provisional diagnosis' of paranoid schizophrenia that was 'in remission' at the time, and she declared Kaczynski fit to stand trial. Still, stricken with a sudden case of amnesia regarding the man's sanity, Burrell denied Kaczynski's request.
The only other party to assert that Kaczynski was insane was his family, specifically his brother, who turned him in, and his brother's wife. But they, like the legal defence team, expressed a deep desire to keep Kaczynski from receiving the death penalty. Furthermore, given that the Kaczynski family had rather strained relationships, their testimony is at worst unreliable and at the least insufficient for declaring Kaczynski insane.
Closely related to the idea that Kaczynski was insane is the idea that Kaczynski is a sadist. But the man showed explicit compassion for at least some of the people who were harmed or could have been harmed from the FC bombs. In one letter to the New York Times, FC wrote:
…we will say that we are not insensitive to the pain caused by our bombings.

A bomb package that we mailed to computer scientist Patrick Fischer injured his secretary when she opened it. We certainly regret that. And when we were young and comparatively reckless we were much more careless in selecting targets than we are now. For instance, in one case we attempted unsuccessfully to blow up an airliner. The idea was to kill a lot of business people who we assumed would constitute the majority of the passengers. But of course some of the passengers likely would have been innocent people — maybe kids, or some working stiff going to see his sick grandmother. We're glad now that that attempt failed.
Similarly, in his journals, one can observe Kaczynski struggling with his feelings toward John Hauser, who opened a bomb left in UC Berkeley's computer science building. He wrote that he was 'worried about [the] possibility that some young kid, undergrad, not even computer science major, might get it.' He also wrote 'I must admit I feel badly about having crippled this man's arm. It has been bothering me a good deal.' Still, he goes on to argue that the bombing was justified, as Hauser was a pilot and aspiring to be an astronaut, 'a typical member of the technician class'. Later in his journals he mentioned Hauser again to say, 'I am no longer bothered by this guy partly because I just "got over it" with time, partly because his aspiration was so ignoble.'
In other words, in Kaczynski's eyes his ideology legitimated his killings, not his personal psychological satisfaction. Thus, in order to understand and face the real implications of the UNABOM case, we need to come to an understanding of the worldview presented or hinted at in Kaczynski's writings, including the infamous Manifesto.
Was Kaczynski's ideology opportunistic?
If the system breaks down the consequences will still be very painful. But the bigger the system grows the more disastrous the results of its breakdown will be, so if it is to break down it had best break down sooner rather than later.

— Industrial Society and Its Future, paragraph 3
Two arguments challenge the idea that Kaczynski justified (and continues to justify) his actions in light of his ideology. One, an implicit argument that functions as backup to the 'Kaczynski was crazy' thesis, claims that the entire ideology was a ruse, just a way to fulfil the man's own emotional angst. The other, explicitly argued for most prominently by the journalist Alston Chase, argues that the ideology had two parts: a libertarian one and an environmentalist one. The latter, Chase suggests, was used to draw support for the real source of Kaczynski's political motivation, a love of freedom.
The first is actually a reasonable argument, given the limited journal excerpts and information the public was given about Kaczynski. The man often made statements in his journals that, standing alone, suggested that his own emotional satisfaction was all that motivated his killings. These statements were a huge part of the case against him.
For example, about Hauser, the aspiring astronaut, Kaczynski wrote, 'But do not get the idea that I regret what I did. Relief of frustrated anger outweighs uncomfortable conscience. I would do it all over again.' Pulled from the context of the entire passage, some of it mentioned above, it certainly sounds as if Kaczynski was only interested in emotional relief. But if the context already given was not enough, consider what Kaczynski wrote immediately after:
So many failures with feeble ineffective bombs was driving me desperate with frustration. Have to get revenge for all the wild country being fucked up by the system….Recently I camped in a paradise like glacial cirque. At evening, beautiful singing of birds was ruined by the obscene roar of jet planes. Then I laughed at the idea of having any compunction about crippling an airplane pilot.
Once again, ideology plays a fundamental role in Kaczynski's justification. This passage should inspire some empathy from anyone who has seen a wild place they loved become torn apart for development, a part of the man's motivation that is rarely ever talked about. We hear about his bombs and his dirty clothes, but we have not been shown the forests that he loved or the rivers that he drank from. In at least two interviews, both of which have received suspiciously little attention, Kaczynski gives us a glimpse into the kind of life he lead in Montana. One passage in particular stands out:
"This is kind of personal," he begins by saying, and I ask if he wants me to turn off the tape. He says "no, I can tell you about it. While I was living in the woods I sort of invented some gods for myself" and he laughs. "Not that I believed in these things intellectually, but they were ideas that sort of corresponded with some of the feelings I had. I think the first one I invented was Grandfather Rabbit. You know the snowshoe rabbits were my main source of meat during the winters. I had spent a lot of time learning what they do and following their tracks all around before I could get close enough to shoot them. Sometimes you would track a rabbit around and around and then the tracks disappear. You can't figure out where that rabbit went and lose the trail. I invented a myth for myself, that this was the Grandfather Rabbit, the grandfather who was responsible for the existence of all other rabbits. He was able to disappear, that is why you couldn't catch him and why you would never see him… Every time I shot a snowshoe rabbit, I would always say 'thank you Grandfather Rabbit.'"
In another story, he explains how one of his favourite spots in the Montana forests was developed, leaving him heartbroken — the event that finally pushed him over the edge. The story sounds very similar to the ones that conservationists and environmentalists tell to explain why they fight. Indeed, Kaczynski is really only different from these wilderness-loving men and women because he killed in response to the devastation he saw. This makes all the difference for some people, but, as we will see, this is probably missing the point.
Nonetheless, Kaczynski does often speak of his actions in terms of 'revenge', which is, after all, an emotional justification. But again, most of these entries are still accompanied by ideological justification.
For example, in 1972, six years before the first Unabomber package, Kaczynski wrote 'About a year and a half ago I planned to murder a scientist — as a means of revenge against organized society in general and the technological establishment in particular…'
Later, after he had sabotaged some motorcycles and logging equipment around where he lived, he wrote that his acts were
particularly satisfying because it was an immediate and precisely directed response to the provocation. Contrast it with the revenge I attempted for the jet noise. I long felt frustrated anger against the planes. After complicated preparation I succeeded in injuring the President of United Air Lines, but he was only one of a vast army of people who directly and indirectly were responsible for the jets. So the revenge was long delayed, vaguely directed and inadequate to the provocation. Thus it felt good to be able, for a change, to strike back immediately and directly.
It seems that a better explanation for Kaczynski's framework for 'revenge' has more to do with hopelessness than anything else. For years before he began his bombings, the man and his brother spoke to each other about the topics in the manifesto. This was, after all, the reason he was captured. Kaczynski also wrote about technological society, freedom, and wild Nature around that time and earlier. When he quit his position at Berkeley, he told his boss, 'I'm tired of teaching engineers math that is going to be used for destroying the environment.' And in 1970 he even wrote a letter to the editor of a local newspaper, in which he criticises one man's suggestion that environmental problems are caused by excessive individual freedoms and could be remedied with collectivism. 'Actually,' Kaczynski writes, 'most of the problems are direct or indirect results of the activities of large organizations — corporations and governments.'
In other words, it's highly unlikely that Kaczynski did not hold dear at least a significant portion of his ideology, and 'getting revenge' was the least he believed he could do in response to the intense devastation that industry was (and is) causing. That he had to justify his actions in emotional terms was not a sign of his emotional instability, but of his perceived isolation, the sense that by himself he could not do much to truly make the difference that was required. This was perhaps the primary reason Kaczynski engaged in isolated acts of sabotage and terrorism — all the more reason to reiterate that Kaczynski is not alone, and neither are those wilderness-loving men and women who feel hopeless now.
If anyone doubts that this was the case, let him read the very last entry in Kaczynski's journal before he was caught: 'My opposition to the technological society now is less a matter of a bitter and sullen revenge than formerly', he wrote. 'I now have more of a sense of mission.'
Chase suggests that Kaczynski was indeed passionate about a portion of his ideology — but the environmentalist part, he says, was just pure opportunism. However, among other things, this assertion fails to take into account Kaczynski's professed love for Nature in his early life and journals, all more than enough to show that Chase was far off the mark. Nonetheless, one quote from his journals stands out as particularly damning:
…I don't even believe in the cult of nature-worshippers or wilderness-worshippers (I am perfectly ready to litter in parts of the woods that are of no use to me—I often throw cans in logged-over areas or in places much frequented by people; I don't find wilderness particularly healthy physically; I don't hesitate to poach).
However, in order to understand this entry, one has to understand the particular strand of environmentalism that Kaczynski was influenced by, which was best embodied by a towering figure in the environmentalist movement, Edward Abbey, and the characters in Abbey's most famous work, The Monkey Wrench Gang. The Monkey Wrench Gang is a novel about a group of rambunctious, beer-loving rednecks who, frustrated with the industrial development of the American West, began committing acts of sabotage, such as cutting down billboards, pulling up survey stakes, and pouring sugar into the tanks of heavy equipment vehicles. The book inspired several groups, including (probably) the Bolt Weevils, who sabotaged power-line development in Minnesota during the 1970s, and Earth First!, a movement started in the 1980s and known for tactics like those described in Abbey's novel.
Abbey, who consistently lived up to the 'rednecks for wilderness' image, once made a statement very similar to Kaczynski's: 'Of course I litter the public highway,' the man said. 'Every chance I get. After all, it's not the beer cans that are ugly; it's the highway that is ugly.'
The goal of the Ed Abbey kind of environmentalism (if you can call it that) is intimately linked to the notions of wildness and freedom. Further regulations are not the solution, but part of the problem. That industry and complex society require so much restriction on the freedom of individuals and small groups is a good reason to love wilderness and throw out the stuff destroying it.
The sentiment isn't all that uncommon. In one stand-up routine George Carlin talked (or ranted, as he does) about Earth Day, environmentalism, and 'saving the planet':
I'm tired of these self-righteous environmentalists, these white, bourgeois liberals who think the only thing wrong with this country is that there aren't enough bicycle paths. People trying to make the world safe for their Volvos. Besides, environmentalists don't give a shit about the planet, they don't care about the planet… You know what they're interested in? A clean place to live. Their own habitat. They're worried that someday in the future they might be personally inconvenienced… Besides, there is nothing wrong with the planet… The planet is fine. The people are fucked. Difference. Difference… The planet is doing fine, been here four and half billion years. Ever think about the arithmetic? Planet has been here four and a half billion years. We've been here, what, 100,000, maybe 200,000, and we've only been engaged in heavy industry for a little over 200 years. 200 years versus four and a half billion. And we have the conceit to think somehow we're a threat?… The planet isn't going anywhere — we are. We're going away. Pack your shit folks.
Another comedian, Louis C. K., expresses a similar sentiment:
One day I threw a candy wrapper on the street. I didn't do it [maliciously], like 'Take that shit, street.' I did it cuz I was like, you know, shaking, I wanted the candy. Anyway I was with a friend who said to me, 'You just littered on the street. Don't you care about the environment?' And I thought about it and, you know what, I was like, 'This isn't the environment. This is New York City. This is not the environment. This is where people live. New York City is not the environment, New York City is a giant piece of litter. It's like the giantest — next to Mexico City, the shittiest piece of litter… So if you have a piece of litter, what're you supposed to do with it? You throw it in the pile of litter! Cuz if you don't, if you put it in a receptacle, then it gets collected, and it gets taken to a dump, and a landfill, and then it goes on a boat, and it goes out and gets dumped in the ocean and some dolphin wears it as a hat on its face — for ten years.
 In other words, Kaczynski's ideology isn't the urban environmentalism pushed by liberals and activists. It's a love of Nature that's inseparable from a love of freedom, very much the kind of love that non-activist nature-lovers profess already. But this is an uncomfortable fact to recognise, of course, because it makes Kaczynski's ideology dangerous.
What about the deaths?
We therefore advocate a revolution against the industrial system. This revolution may or may not make use of violence; it may be sudden or it may be a relatively gradual process spanning a few decades. We can't predict any of that. But we do outline in a very general way the measures that those who hate the industrial system should take in order to prepare the way for a revolution against that form of society. This is not to be a POLITICAL revolution. Its object will be to overthrow not governments but the economic and technological basis of the present society.

— Industrial Society and Its Future, paragraph 4
One argument I have avoided addressing until now is that Kaczynski's actions were wrong because killing is wrong. This is, most importantly, because the moral status of Kaczynski's terrorism does not discount his ideas, which can stand or fall on their own. Indeed, many have argued that point exactly, including Bill Joy and Skrbina. Another reason, though, is that anyone who truly believes the argument can't be persuaded otherwise. If killing is always wrong, of course Kaczynski's actions are wrong.
But I don't think many people actually believe that killing is always wrong. In an unpublished text, Kaczynski mentions that only three kinds of people make this argument: conformists, cowards, and saints. 'The first two,' he writes, 'are beneath contempt and we need not say anything more about them.' But the saints, he says, could be useful to 'keep alive the ideal of kindness and compassion', especially since a revolution would likely be a pretty ugly affair. And he's right. While some certainly do oppose all violence on principle, the majority of people pushing for nonviolence fall into one of the first two categories, and there's no real way to respond to any of them.
In other words, most people recognise that it is sometimes okay to kill. Self-defence is the most obvious example, but there are arguable justifications for all kinds of wars, assassinations, and other violence. It seems that the problem many people have with Kaczynski isn't necessarily that he killed, but that his killings were unjustified in some way. And, whether reasonable or not, because Kaczynski's violence and its legitimacy is one of the most important considerations for people assessing the Unabomber affair, dismissing it as 'not relevant to the legitimacy of the ideas' is insufficient. So I will investigate Kaczynski's violence and various possible justifications for it.
Bear in mind, however, that discussions about the legitimacy of violence depend heavily on inarguable moral principles, so past a certain point, much of the discussion around political violence is beyond consideration to some readers. It is up to them, then, to decide what kind of violence is morally legitimate. Here I only examine whether Kaczynski's actions were justifiable assuming his arguments are valid.
Finally, note that this discussion is bogged down by an important consideration: the goal of Kaczynski's terrorism. He states in one FC communique, 'Don't think that we are sadists or thrill-seekers or that we have adopted terrorism lightly. Though we are young we are not hot-heads. We have become terrorists only after the most earnest consideration.' Indeed, anyone who has interacted with Kaczynski knows that the man, meticulous to the utmost degree, was probably well aware of what he was doing. Still, we are left with only two ends. First, of course, is the implicit end of revolution. And second is the explicit statement in several places that FC was interested in 'propagating anti-industrial ideas' and getting its message before the public. So we might ask the question: was Kaczynski justified in killing to propagate anti-industrial ideas for the long-term goal of revolution?
Perhaps the FC bombings were unjustified because Kaczynski had other means available: democracy, free speech, the mass media, etc. Anyone who makes this argument, however, should also be prepared to argue that political violence is acceptable if all of the justifiable avenues of political expression are closed. I'm fairly confident that when this fact is brought up, many people would default to the 'nonviolence' position described above. But assuming that a person is prepared to accept the implication of his argument, he ought to consider a few facts.
For one thing, Kaczynski was well-aware of these avenues of political expression. The 1971 essay used as evidence against him actually concluded with a programme for legal action. It suggested that people form an organisation that would lobby for the government to defund scientific and technical research, which was the only 'halfway plausible' solution Kaczynski could think of at the time. Yet by the end of the essay it is clear that the solution is very plainly implausible, which would no doubt leave anyone concerned with the cited issues feeling rather hopeless. Furthermore, if one accepts the arguments given in the manifesto (especially paragraphs 99-132), revolution, even if extremely improbable, is still the only solution likely to solve the problems in a satisfying manner. According to those arguments, other political avenues are closed. This does not necessarily mean that Kaczynski's bombings were justified, but it does mean that, assuming he was right, they should be considered justified only insofar as they promote revolution.
And, as uncomfortable as this might make some, the man's terrorism was profoundly successful at getting his ideas in front of an enormous population. Not only was the manifesto published, in full, by the New York Times and Washington Post, it was also published in numerous smaller publications; it was placed all over the internet, including one of the first internet portals, Time Warner's Pathfinder; it was stored in government and legal databases and archives that would ensure his ideas lived on indefinitely; and it elicited the insight and commentary of countless intellectuals and public figures, among other things. In all, the manifesto reached an astoundingly large audience, which mostly consisted of everyday Americans, and which ensured that even if no individual or group took the ideas seriously immediately after publication, it would remain stored in countless places, waiting for potential future actors to be inspired. As of yet, no one has suggested a plausible alternative that Kaczynski could have taken to publish his text with the same amount of influence, response, and immortality that he achieved through his terrorism. As Skrbina puts it, 'In the end, we are appalled by Kaczynski — because he won.'
Still, some say, no revolution has happened yet, so his actions can't have been that effective. Yet the manifesto was published and Kaczynski caught only 20 years ago. Considering that 69 years separated the publication of The Communist Manifesto and the beginning of the Russian Revolution, it is unreasonable to demand that Kaczynski's Manifesto already have made as large an impact in a third of the time. Furthermore, there is reason to believe that revolution is in the air. In particular, some of Kaczynski's political partners in Spain have been fairly active. And although Kaczynski has broken contact with anarcho-primitivists because of ideological disagreements, he's had a demonstrable impact on many in the anarcho-primitivist and green anarchist movements, who were largely to blame for the 1999 Seattle Riots. He's also had a demonstrable impact on Derrick Jensen, a co-founder of Deep Green Resistance, and Earth First!, a radical environmentalist organisation known for direct action tactics and 'monkeywrenching' (the one based on Edward Abbey's The Monkey Wrench Gang). Again, Kaczynski and his political associates have strong ideological disagreements with all of these groups, but that he remains so influential within them is a testament to how powerful of a force his ideas are.
Others might argue that even if Kaczynski's terrorism was successful, it is not necessarily justified. And this is true. But the manifesto argues that if there is no revolution, the consequences of technological development will be absolutely disastrous. If Kaczynski is correct, and if his terrorism was successful at furthering his revolution, then the consequences of his violence might very well have been miniscule compared to the threat. We see this kind of logic at work all the time. The military drops bombs on houses with civilians inside because it's more important to kill the terrorists in there with them. Grandfather Smith shoots a potentially dangerous dog in the head because it's more important for his grandchildren to be safe. And so on. Given that Kaczynski believed that what is at stake is our freedom and our wild Earth, it's not hard to see why he saw his violence as justifiable.
Finally, some people argue that Kaczynski's specific targets were unjustified. They argue that he was indiscriminate and his targets innocent, and that this was what made his violence illegitimate. But Kaczynski was far from indiscriminate. In fact, he has stated repeatedly that he deplores indiscriminate violence.
More to the point, almost all of his targets were, as he puts it 'typical member[s] of the technician class', who include 'scientists, engineers, corporation executives, politicians, and so forth who consciously and intentionally promote technological progress and economic growth.' These people are 'criminals of the worst kind', and Kaczynski predicts that a revolutionary movement is likely to demand that they be punished.
Again, the idea itself can be challenged, but on his own terms was Kaczynski justified? He was, mostly, except for three instances, and the FC communiques express explicit regret for two of them — see the quote above concerning Patrick Fischer's secretary and the airliner. The third instance was the bomb placed in the University of Utah's computer science building. If it would have succeeded at going off, the bomb would have lit an entire hallway on fire and trapped students in their classrooms — certainly the level of indiscriminate violence that Kaczynski deplored. Put shortly, not even Kaczynski could have offered justification for this. He did, however, mention it in passing in one FC communique:
We would not want anyone to think that we have any desire to hurt professors who study archaeology, history, literature or harmless stuff like that. The people we are out to get are the scientists and engineers, especially in critical fields like computers and genetics. As for the bomb planted in the Business School at the U. of Utah, that was a botched operation. We won't say how or why it was botched because we don't want to give the FBI any clues. No one was hurt by that bomb.
Other than those three instances, Kaczynski's targets are not surprising in light of his ideology, how responsible he perceived the technician class as being for ongoing technological problems, and his ideas on retribution. Dr Charles Epstein, for example, was a world famous geneticist, Percy Wood the president of United Airlines, and Diogenes Angelakos an important researcher in the field of micro- and electromagnetic waves. And although nowadays, in the age of smartphones, people may not understand why Kaczynski targeted computer store owners (twice), he did so about four years before the birth of the internet, at a time when personal computers were still the territory of big businesses, universities, and nerds. Computer stores at the time were mostly renting out whole sets of personal computers for businessmen and universities, making them an infrastructural target in line with Kaczynski's other actions.
There's also the question of why Kaczynski targeted universities and university professors rather than individuals who had more obvious and tangible impacts on technical development. Part of this, as FC explained in a communique, was strategic. Universities had weaker security and professors less of a reason to be wary of a suspicious package than large businesses and businessmen. But universities are no less responsible for technical development than big businesses, and in many ways they are more so. University research laboratories and university funding are the backbone of much of the research being done in the fields of genetics, artificial intelligence, and biotechnology. As one paper put it, 'Since the 1970s, research universities have been widely recognized as the core of this nation's science and technology system.' Furthermore, according to the Carnegie Classification of Institutions of Higher Education, every university targeted by the Unabomber is classified as as having 'very high research activity', the highest classification for a research university. This clearly makes the universities rational targets for the Unabomber.
Final thoughts
All this is not to say that Kaczynski was correct about revolution. As Skrbina says of the manifesto, 'The logic is sound. However, we are free to challenge any of the premises.' But a discussion about revolution would require actually engaging with Kaczynski's ideas, not dismissing them, as has been the dominant response so far. Such engagement ultimately brings us to the final argument: that Kaczynski's bombings were unjustified because his ideas were wrong.
This argument is the strongest one that can be made against Kaczynski, as it cuts off the strength of his analysis. Those who really want to challenge the ideas presented in the manifesto will have to provide real evidence against his premises, such as the idea that the good of technology cannot be separated from the bad; and they will have to provide an alternative value set that challenges the idea that freedom and wild Nature are primary.
I say 'have to' because it truly is no longer optional for anyone who disagrees with Kaczynski. The idea that Kaczynski is crazy simply doesn't hold, and the ideology presented in the manifesto makes a lot of sense to a lot of people. Furthermore, the issues cited in the manifesto are real and pressing. Artificial intelligence, biotechnology, climate change, antibiotic resistance, mass surveillance, the sixth mass extinction — all are rapidly taking centre stage in world politics, and with them the scientists and engineers, whom the general public is coming to realise have an inordinate amount of control over the circumstances of modern life. It's very likely that some form of anti-technology populism is going to replace what was once an anti-government populism; whereas the main objects of disdain were once politicians, the new objects of disdain will be scientists and engineers, as well as technology itself.
Already we can see this sentiment in action. In the past few years we've seen TV shows about wilderness and outdoor-living, often with a tinge of anti-technological sentiment, skyrocket in popularity: Mountain Men, Naked and Afraid, and Duck Dynasty are just a few of the more popular examples. Books, too, like Wild by Cheryl Strayed or A Walk in the Woods by Bill Bryson, push a similar message of freedom, a search for purpose and meaning, and spiritual renewal in a decadent, materialistic world.
On the other end, complaints about ubiquitous technology are becoming popular as well. TV shows like Black Mirror convey a fundamental scepticism toward the idea of technical progress, and books like A Short History of Progress, Our Final Hour, and so on are all questioning, to various degrees, the technologies that dominate the modern world.
Most notably, it's pushing into the political arena. Environmentalist sentiments are extremely popular today, and young people feel the need to address problems like climate change and the sixth mass extinction. Furthermore, because of the way the problems are being ignored, sometimes by economic necessity, radicalisation occurs easily among environmentalists. In fact, the FBI lists environmental terrorism, not Islamic terrorism, as the top domestic terrorism threat in the US.
If that isn't enough, all this is taking place on a stage that is largely being determined and shaped by the environmental problems that take centre stage in Kaczynski's thought. Much of the instability that is occurring and will occur in the coming years is and will be magnified tenfold by climate change. One headline in the New York Times states 'Researchers Link Syrian Conflict to a Drought Made Worse by Climate Change'. A headline in the Guardian reads 'Global warming could create 150 million 'climate refugees' by 2050.' And the WHO has issued increasingly urgent warnings concerning antimicrobial resistance, which could, combined with modern transportation systems and densely populated city living, cause a global pandemic, or at least a very formidable one.
Clearly, Kaczynski was right about a lot, and unless someone offers a good challenge and alternative to his core ideas, the notion of 'freedom in wild Nature' is only going to continue attracting adherents. Dismissing the man as crazy, a wingnut, beneath consideration — well, that's not going to work for much longer.
Incidentally, I agree with Kaczynski. Wild Nature matters, industry is destroying it, and the only real way out is the collapse of industry. For sure, various aspects of the manifesto deserve criticism, especially the parts regarding strategy, but on those three points Kaczynski is on solid ground.
In regards to the man's actions, I find myself in a tough spot. I absolutely do not condone indiscriminate violence like the kind practised by radical Islamists, and I tend to agree with Lenin that even highly targeted acts of individual violence are a terrible tactic for a revolutionary movement. A primary role of revolutionaries is to spread social values, and terroristic acts of violence are usually a sign of weakness on this front. Furthermore, while those supporting growth and progress are indeed 'criminals of the worst kind', I have a hunch that Kaczynski overestimated how responsible some individuals are for our current predicament.
Nevertheless, it's hard to overstate how successful Kaczynski was, and the man has a tendency to be right about things, mostly because he is (almost overly) meticulous about every detail. No doubt he applied the same attention to detail to his 17-year campaign. So as incompatible as it is with my views generally, it's hard to say that Kaczynski could have done something else and achieved his goals as successfully. Still, even he is quick to tell those writing him letters that he does not think another Unabomber would be helpful for a revolutionary effort. The primary work to be done now, he says, is building cores of committed individuals who can sustain a revolutionary movement. And as I said already, I agree. In any case, I ultimately still defend my initial statement about Kaczynski's violence: the ideas stand and fall on their own, and right now they're still standing.
I am not arguing that everyone will come to the same conclusions. Indeed, those who simply don't care about wild Nature and the freedom found in it won't be very moved by the manifesto; neither will those who are convinced that technical development can be controlled by humans. But the piece is worth the read, and with complete conviction I can say that it is not only the best way to engage with the Unabomber affair, but that it is one of the most important ways to engage with the problems of our modern world.
—
Cabin and mailbox photographs from www.lib.umich.edu/blogs/beyond-reading-room/ted-kaczynski-papers-fbi-files-and-photographs